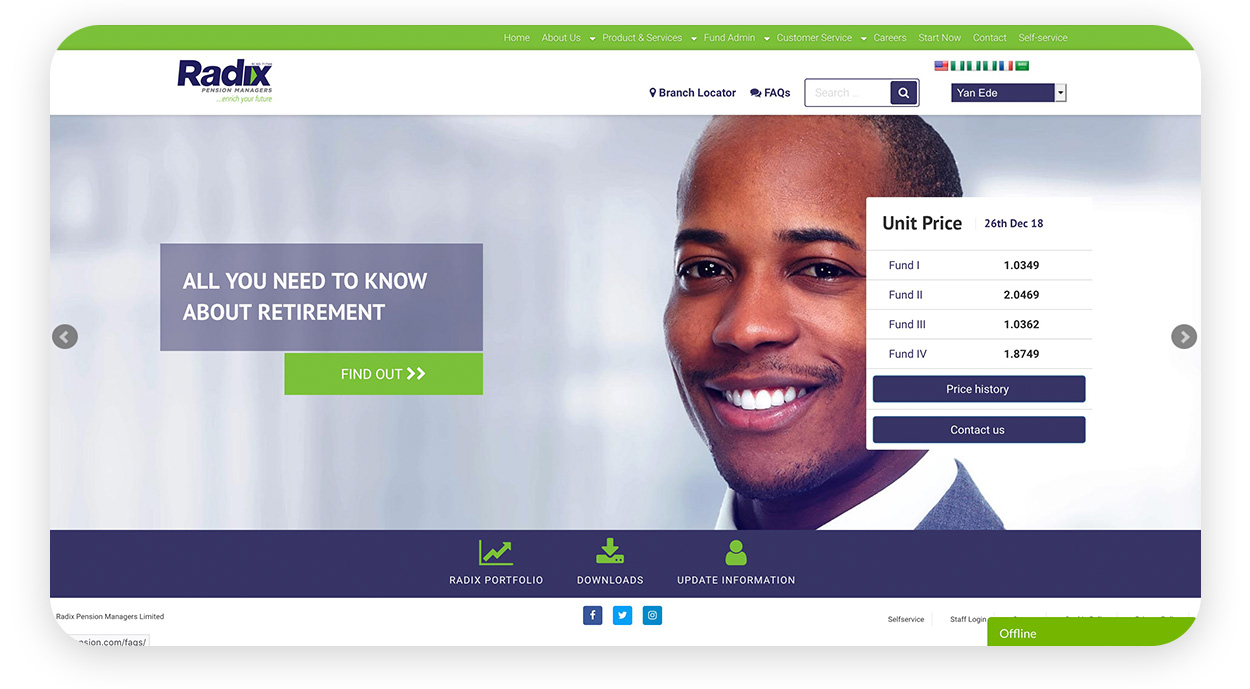 As the lead website design and development consultant for the new Radix Pension official website, we worked closely with the media agency to create a clean and aesthetically beautiful website for Radix Pension.
Our design approach was to identify the most important information people seek out when they visit a pension fund managers website and design accordingly.
The results were remarkable and easy to comprehend. We were truly happy to have been a part of the website design and development team for the official Radix Pension website.