Grow Your Business Online With A Professional Website.
You need a website that is beautiful, mobile-friendly and loads very fast to help you get your desired results that will propel your business forward.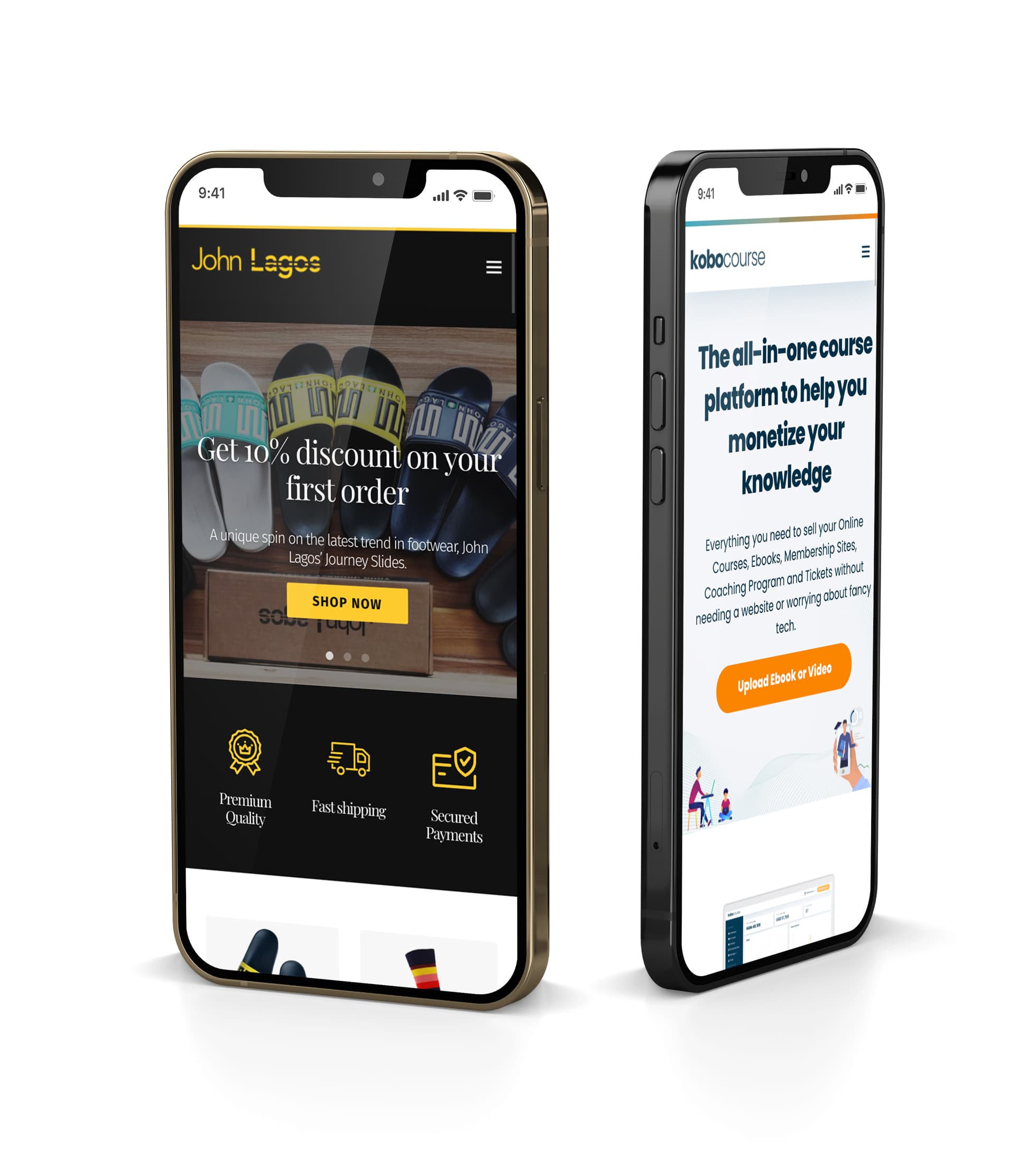 Whatever your website goals are, we have the right people to help you achieve it.
Your website is the first point of contact between you and your potential customers and we understand that your business needs the right kind of website to attract the right kind of customers.
We believe that your website should be a true reflection of your brand while also driving your desired results.
Whether you need a Business Website, E-commerce Website, Personal Brand Website or a Web Application for a SASS product, we have the right team of UI/UX Strategists, Software Developers, SEO Specialist and Online Marketers to help you achieve your goals without the usual stress.
At Clickmedia Solutions, we don't just build websites, we work closely with you to understand your business objectives and create a unique solution to help you achieve it without the usual headaches.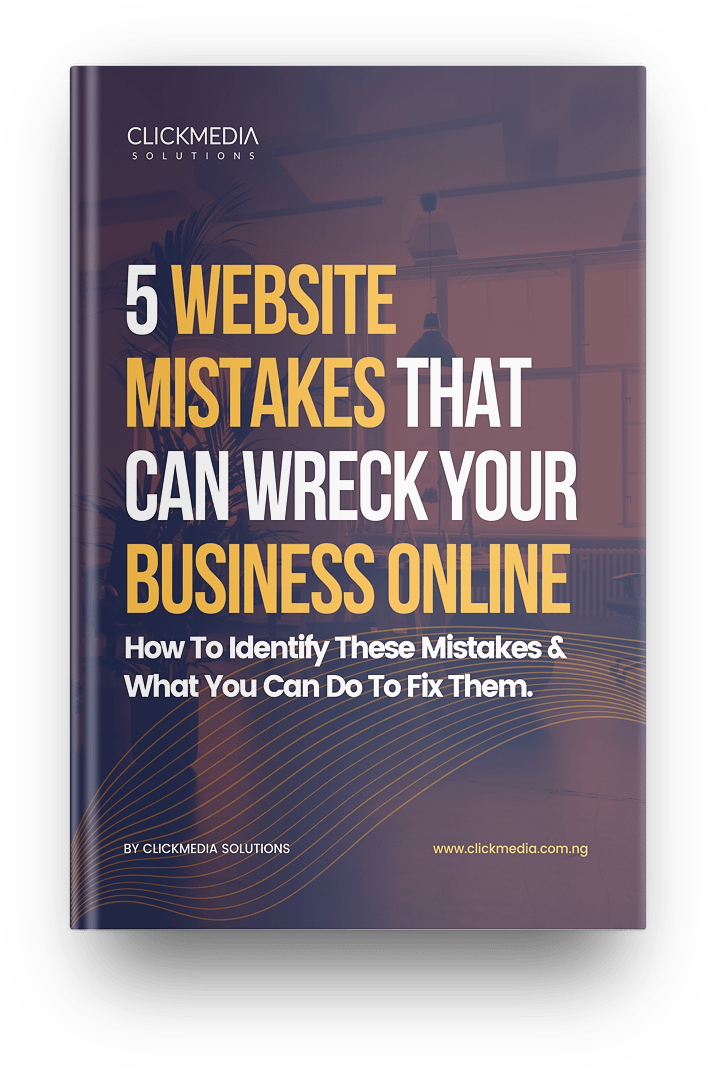 REVEALED: The 5 common website mistakes that will wreck your business goals.
Find out how one single mistake can reduce your website conversion rate by up to 75%.
Understand what you need to fix to prevent Google from penalizing your website.
Website mistake #3 can completely ruin your SEO. Find out what it is and how you can prevent it from happening.
What makes our website design service different?
A custom made website design just for your business.
Your brand is unique, so should your website and that is why we design your website from the ground up. We pay attention to the little details that will help you stand apart from your competition.
We don't use templates so that you don't end up looking like everyone else. Whether you are redesigning your existing website or creating a new one, our team will work with you to create a unique website for your business.
A Website that looks good on smartphones, tablets and laptop devices.
More than 75% of your website visitors will first attempt to open your website on their smartphone and a large percentage of them will give up if your website is too slow or not mobile friendly.
A website that looks good on smartphones, tablets and computer devices will attract more traffic and make it easy to convert more visitors into paying customers.
Our website design process ensures that your website is responsive and loads fast across multiple devices without any compromise.
Wordpress website
We build on wordpress cms to help you manage and update your website easily.
You need a website that is easy to manage and update so that you don't have to hire expensive support staff just to keep your website running without issues and this is why we choose WordPress as our Content Management System of choice.
WordPress CMS allows you to update your website anytime you want to without requiring any external help. You can update your website content easily, add new team profiles without stress and publish relevant news, blog post or updates about your company.
Our WordPress websites are custom designed to suit your needs and fully optimized for smartphone and tablet devices.
E-commerce website
Sell your products online to more customers with your own online store.
Reach more customers and make more sales with your own online store. Receive payments online and reduce losses due to theft.
Taking your retail store online is the fastest way to increase your revenue, get more customers and make more sales while increasing efficiency and minimizing loss.
Our e-commerce solution is designed to scale as your business grows. We will advice you on which e-commerce platform will best serve your needs and optimize it to help you make more sales.
Upload unlimited products to your store.
Multiple delivery options available to choose from.
Recieve payment online via debit cards or bank transfer.
Manage your inventory with ease.
Let's help you grow your business with a professional website that works everytime.
Our team of seasoned website designers will work with you closely to identify your business goals and create the perfect website that looks awesome, mobile friendly, loads fast and helps you achieve your online goals.